I don't want to write this entry.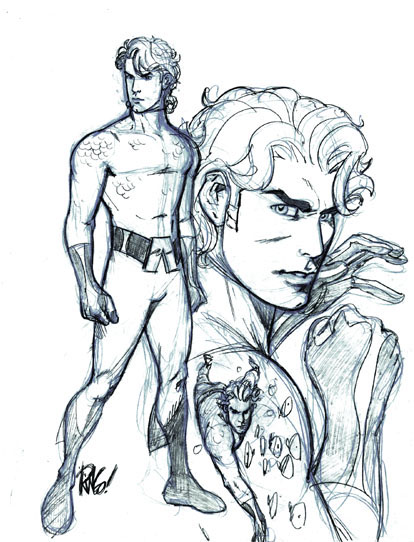 July 15th 2004,
Mike Wieringo blogged
about me and my love of Aquaman, and about his desire to work on Aquaman with Mark Waid. I'd never met him, but he still dedicated this sketch to me and my website. I was thrilled then, and continued to be thrilled as I followed his regular sketches on his site. This spring, he
posted
another sketch of Aquaman and repeated the desire to work on Aquaman, along with a description of what Mark Waid's previous idea had been like.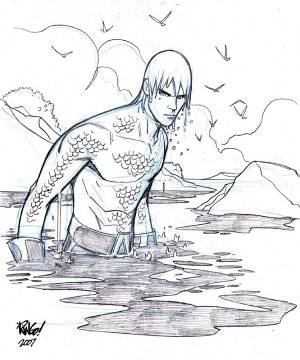 Newsarama
is reporting that Mike Wieringo passed away yesterday after suffering a major heart attack. He was 44 years old. He will be missed deeply by the comic book community.